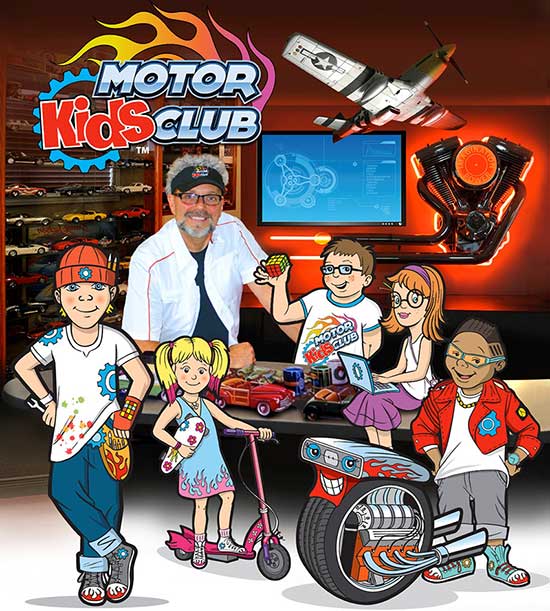 Motor Marc has just launched Motor Kids Club, a home studio program that mixes Marc's passion with creative adventures that teach art to children in a fun way.
Marc is looking to share his passion with children ages 5 and up, in a way that integrates a live action program with educational activities covering subjects about how things work.
Join Marc and his onscreen cartoon personality, Motor Kid, and the rest of the Motor Kids Club crew on their high-speed adventures and first hand experiences about all things that move.
Visit Motor Kids Club