Update: Veterans Contest and Painting
Thank-you to all who entered the contest. It was an overwhelming response!
Look below to see the list of thirty Veterans whose names were picked for my new fine art painting called
Celebrate With Marilyn
Follow me on Facebook and Instagram to watch as this masterpiece comes to life from my initial sketches to the final, completed work of art.
My target date for completion of the special art project is January 2022. The winner of the draw for the free framed Artist Proof print will be announced at that time.
Thank-you for your continued support in honoring our veterans.
James Beam
Ron Bray
Larry Bray
Kenny Bray
Lawrence S Lisby Sr
Lawrence S Lisby Jr
Jerry Lisby
Bob Schlenz
Paul Cote
Paul Ribarich
Timothy Davis
Lewis Nelson
Billy Chambers
Tony Friscia
Geoff Bodine
Steve Golias
Marshall R Closson
Dean Abraham J LaCourciere
Jim Loving
Gerard Barrette
Frank Griffin Marvin
Seth Maier
Neil D Mc Lean
Thomas Leaman
Kevin Leaman
Robert Hash
Iris Hash
Felecia / Christopher Gokey Sgt
Mike Ford
Jerry May
Work on this Unique Painting is Now In Progress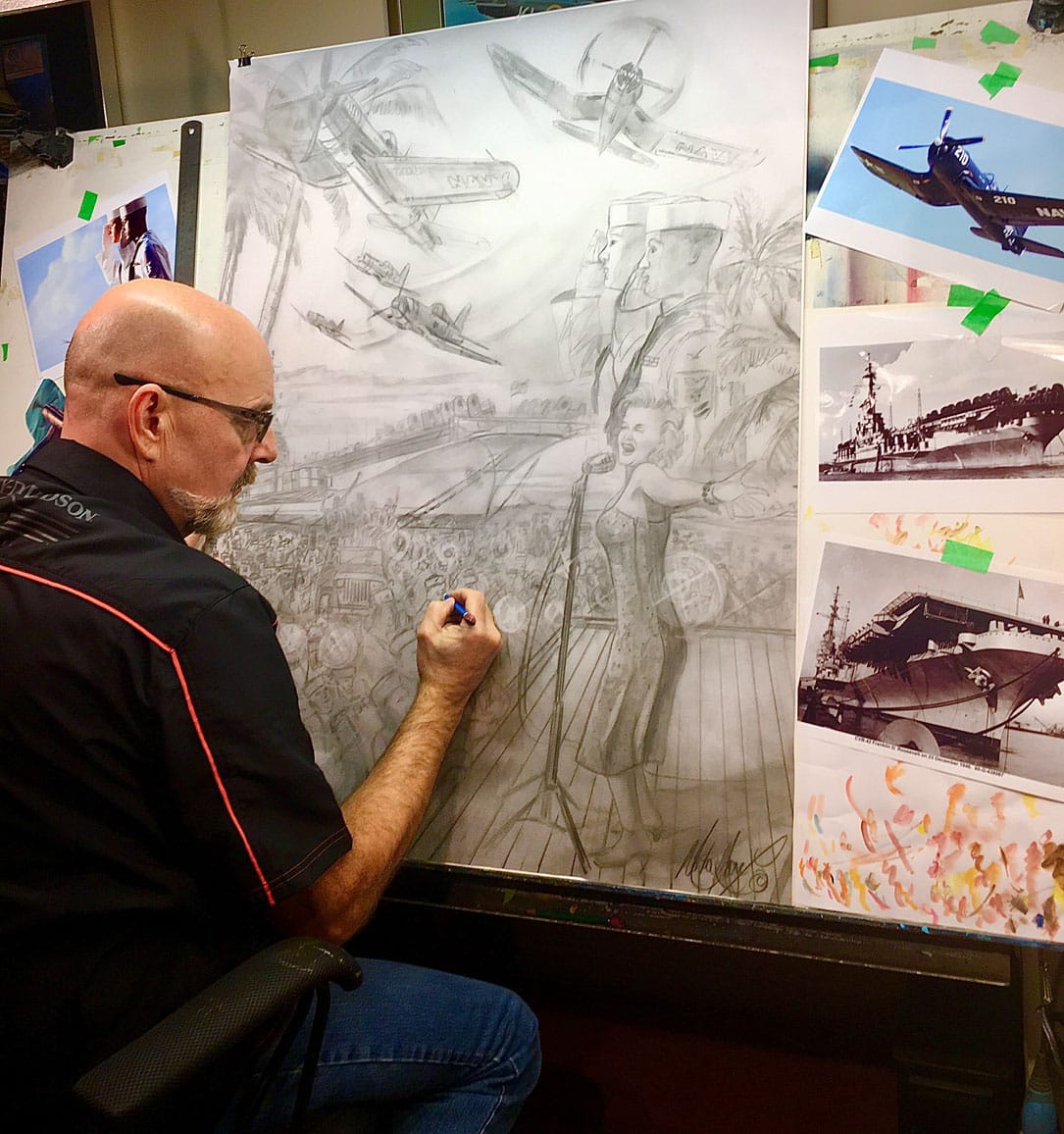 Please feel free to share on your favorite social media.
Winner Announcement
The Grand Prize Winner will be announced in January 2022.
To all the Veterans and their families, I salute you and thank you for your service and sacrifice.
See All Motor Marc Military Artwork