Description
Hidden Treasures / Official Art for HSR 2019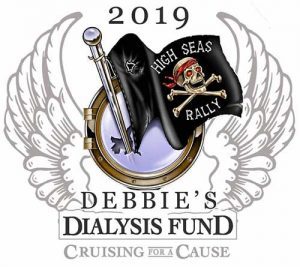 Motor Marc's saga continues with his High Seas Rally fine art painting for the 20th Anniversary!
Lying in the depths of the ocean, amongst the corals and sandy bottom, lies a tale written for the heart of the sea.
Galleons sail in search of its truth, for it's told it will reveal what a man most desires. Beware they say, the tale is magic.
As thy fingers touch its silky script and thy lips read its lustful words … transformed you'll be, for life will change and only you will see. Pink skies at night, sails high in sight, the siren signals to those above, for their love has proven strong and might.
She calls upon them to use their sight. For tonight is the night their future will be bright. Captured by her heart, and the glimmer in her eyes the tale is revealed and the oceans creatures relinquish their treasure. For the tale was a curse broken by love. Her love was forever, the heart of the sea.
FOR EVERY SALE, A PART OF THE PROCEEDS GOES TO THE DEBBIE'S DIALYSIS FUND.
Please view other works in the High Seas Rally series.