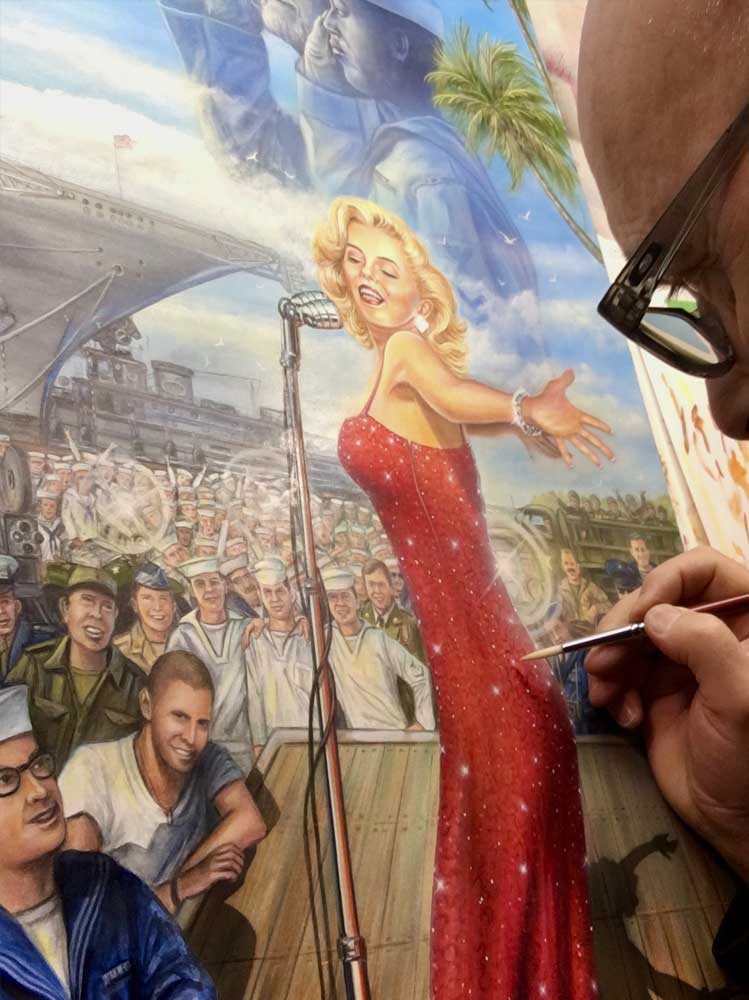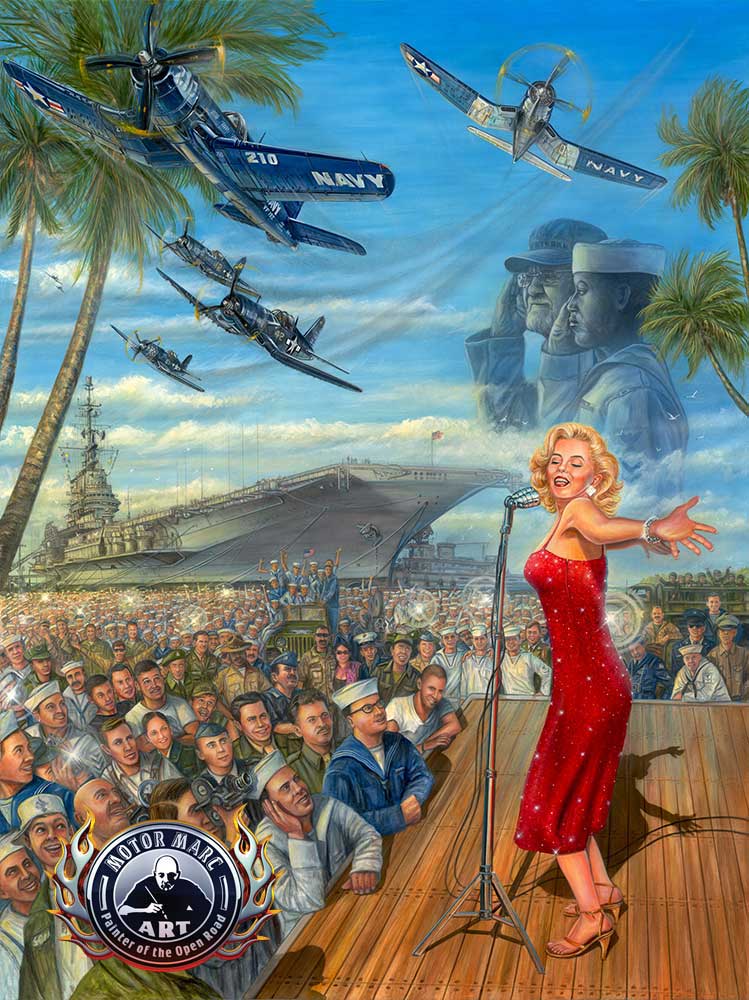 Once In A Lifetime Contest
"Celebrating with Marilyn"
As a tribute to all the brave men and women who have defended our freedom and independence in all corners of the world and at home, Motor Marc donated a special Veterans Day print valued at $2,800.00. This highly collectable artist proof hand embellished framed print included the contest winners' (veterans') picture commemorated within the masterpiece.
The contest was open to all Veterans, past and present, including those currently in the military. The contest winner was Mike Ford.
From Mike Ford
"United States Army in March of 1961 and between active and reserve duty spent 8 years, My older brother Dick served with the Marines and younger brother Tom was in the Air Force.  Thanks so much for honoring the Veterans in your art work.  And I still can't believe I won that picture.  Your the Best!!!"
'Mike Ford'